Some cultural and historical tourist attractions in La Paz are: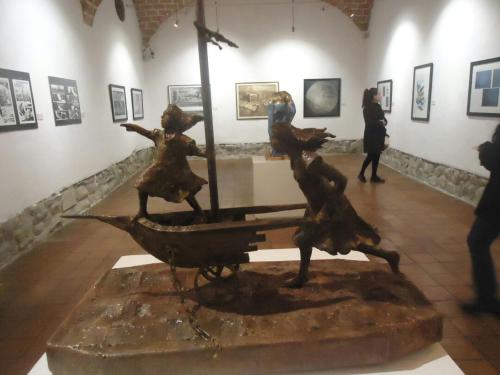 National Museum of Archeology (Next to the Hotel): It shows a collection of artefacts of the Tiahuanacota culture.
Casa Museo Marina Nunez del Prado (6 blocks walking to the South-East): Shows Quechua and Aymara sculptures by the Bolivian artist Marina Nuñez del Prado.
Church and Museum of San Francisco (11 blocks walking to the north): Originally built as a church and convent between the sixteenth and eighteenth centuries, with a baroque-mestizo style. At present, the convent has been converted into a museum that houses several works of art where the fusion of Spanish and Aymara cultures is deeply appreciated.
Market of the Witches (10 blocks walking towards the north): The merchandise sold here includes herbs, remedies, as well as other ingredients used in Aymara traditions such as the traditional Ch'alla.
Seat of government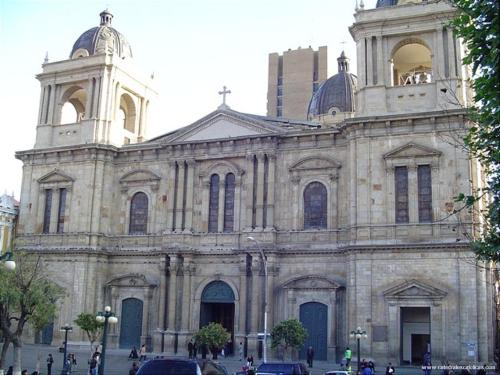 Presidential Palace (10 blocks walking to the North-East): Also known as the Burnt Palace, due to repeated episodes of building fires supported in the past.

The Cathedral (10 blocks walking to the North-East): Built in 1835, the cathedral is an impressive building, worth seeing. It is located in Plaza Murillo near the Presidential Palace.

National Museum of Art (1.3 Km): Located on Comercio Street This old palace, built in 1775, houses works by Melchor Pérez de Holguín and Marina Núñez del Prado, among others.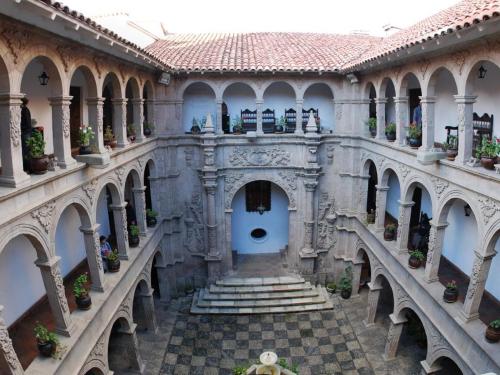 Museum of Ethnography and Folklore (1.3 km): House built in 1700 exhibits the deceased customs and art of the two ethnic groups: Chipayas and Ayoreo.
Museum of Natural History (11 Km): Exhibits on paleontology of Bolivia, geology, paleontology, zoology and botany.
Museums of Jaén Street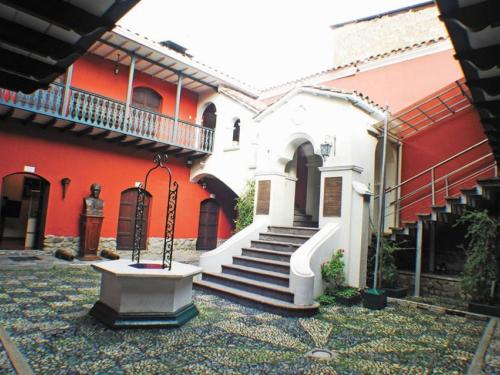 Costumbrista Museum (1.3 Km): Shows incredible ceramic dolls that wear traditional costumes that show what life was like in the 1800s. It also shows images of old La Paz.
Museo del Litoral (1.3 Km): Shows objects from the 1879 war in which Bolivia lost its maritime coast to Chile.
Museum of Precious Metals (1.3 Km): Works made of gold, silver and copper from various Bolivian pre-Columbian cultures are exhibited.

House of Pedro Domingo Murillo (1.3 Km): Once the house of Pedro Domingo Murillo, martyr of the independence revolution of 1809, the house exhibits a collection of furniture, textiles and art from the colonial era.