Discover La Paz, a city near the sky and surrounded by mountains.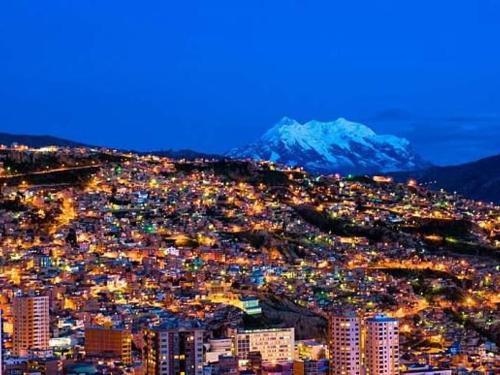 La Paz was founded in 1548 and is currently the seat of government and political capital of the Plurinational State of Bolivia. It was founded and built within a valley, which generates spectacular views from almost any point of view. In 2014 it was named one of the new 7 wonderful cities (New 7 Wonders), managing to focus the eyes of the world in this beautiful city.
Surrounded by majestic mountains that make up the Cordillera Real and Cordillera de los Andes, the most notorious of it, is an emblem of the city: the snow-capped Illimani with its three peaks and its always visible magnificent presence (6465 masl).
Height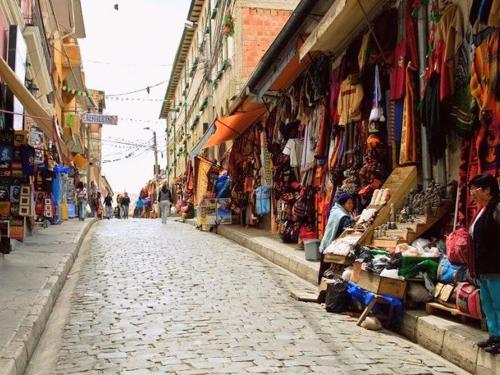 La Paz is the highest capital city in the world, however, the geography of it generates varying heights depending on the location point. The highest point reaches 4,100 meters above sea level and the lowest point is 3,200 meters above sea level. However, the center of the city has an average height of 3,600 meters above sea level.
Weather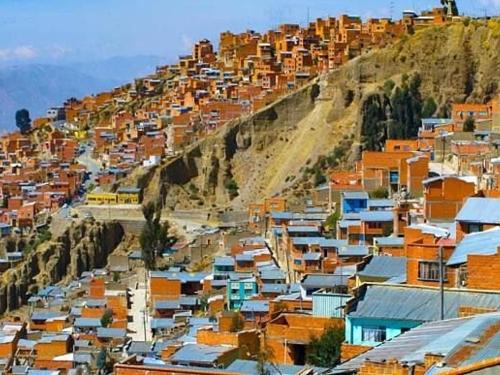 The climate in La Paz is very variable, being able to go from warm to cold temperatures in a matter of hours. The whole city has rainy summers and dry winters, in the evenings (regardless of the season) temperatures are cool to cold.

The slightly warmer months are from November to March, during which the rainy season occurs, reflecting the increase in temperature. The winter months resemble the desert behavior, because throughout the day the temperatures rise above 10 ° C and during the night they descend to subzero temperatures.


With all its different changes and its rugged topography, La Paz is one of the most magical and magnetic cities according to most of its visitors, do not miss the unique experience of visiting this city at least once in a lifetime, although we assure you that one that you know you will want to return.